(Australian Open 2009) Federer def. Safin 6-3, 6-2, 7-6(5) + PICSPAM!
written: 10:32 p.m. on Saturday, Jan. 24, 2009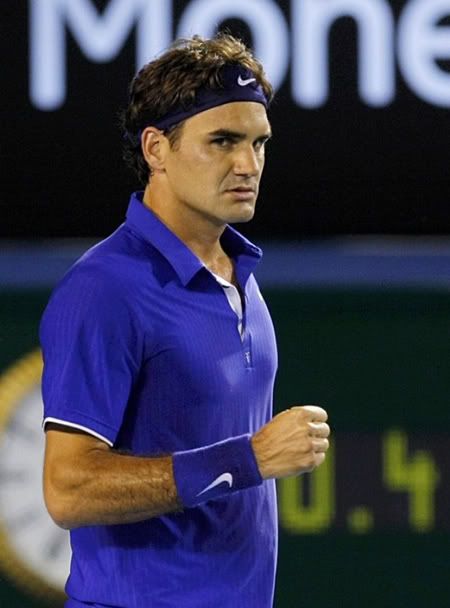 Okay, so I didn't watch the whole thing, but OMG, I heart this match so, so, so much. For some unknown reason I feel a stab of nostalgia when Roger plays, or is likely to play, a player from his generation, e.g. Andy Roddick, David Nalbandian, and now Marat Safin. I don't even know why I feel nostalgic considering I just started watching him play and have missed his glory years, but well.
Two major things I loved:
1. Marat Safin being his usual bad-tempered, temperamental self; and
2. Roger smiling and laughing at the end of the second set - and this wasn't an exhibition.
It was particularly amusing when Marat was called out for a foot fault at a crucial point during the tie-break. He went over to the linesman and started scolding him, like, "Why did you have to do that?" and after he was done, he said to Roger, "He just wanted to be on TV for one minute."
I love Marat. If it'd been anyone else, I'd be dissing him for unsportsman-like behaviour - which it was, but it was Marat Safin. He's so hilarious, not to mention bloody drop-dead hot.
Anyway, I've nothing much to say about the match itself, apart from that AMAZING backhand down-the-line winner that Roger ripped past Marat at the net on matchpoint. That was absolutely brilliant. Apparently Roger played better for the first two sets which I didn't watch and Marat upped his game in the third, hence the tie-break. I need to download this match!
And since I heart this match so much, here's a PICSPAM!
1. Roger in action: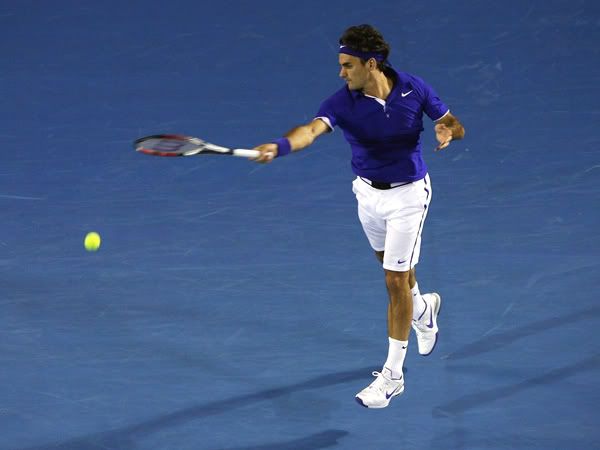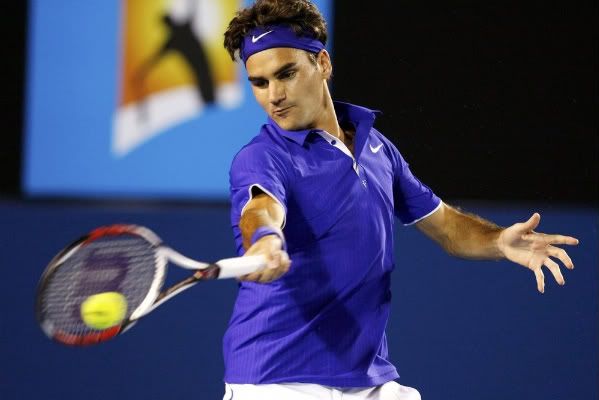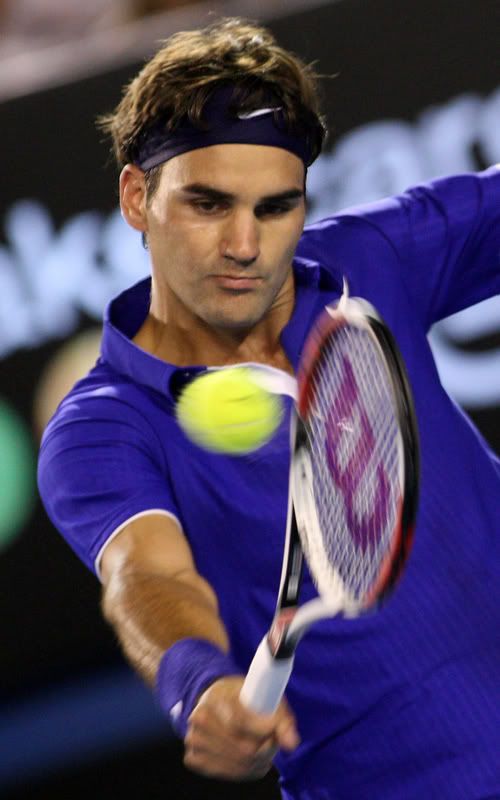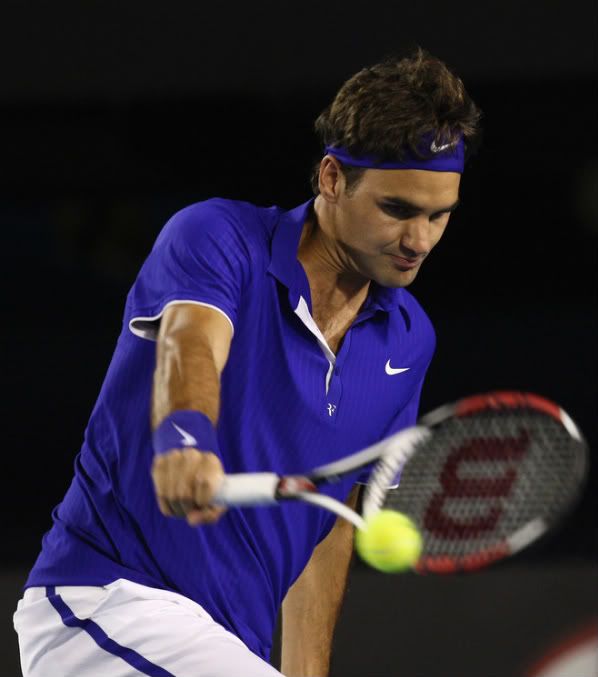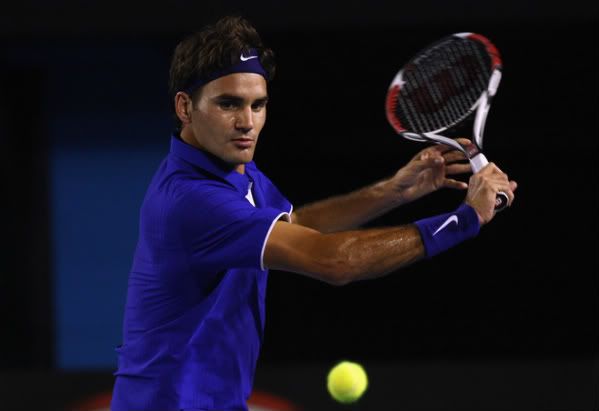 2. Roger victorious: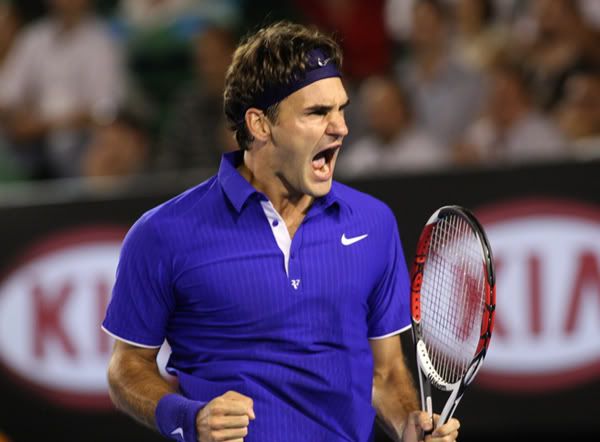 I love his roar!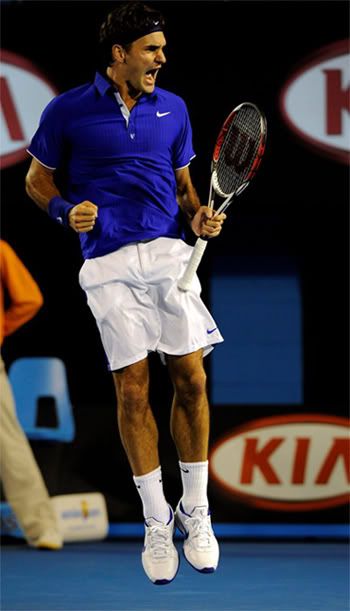 I love the Hop of Victory!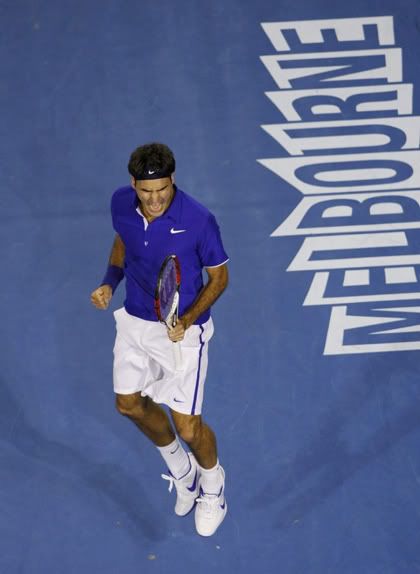 Another one!
3. Super OMG Adorable and WTF Roger: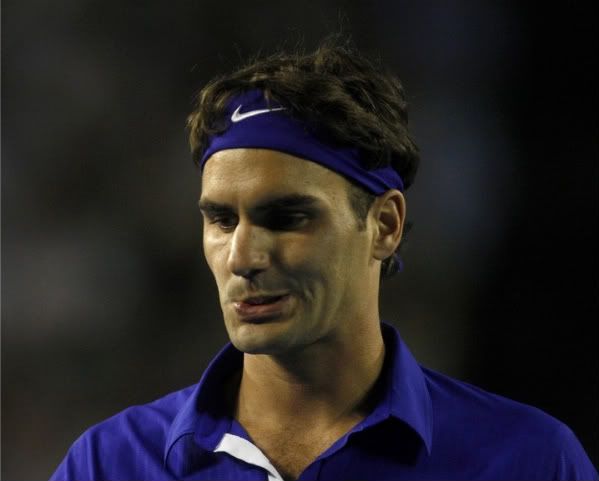 SO CUTE.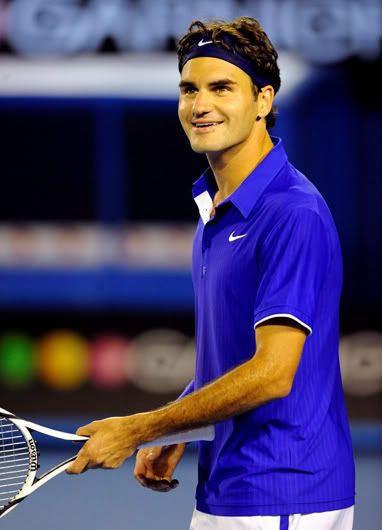 He can't be any more adorable! *hugs Roger tight*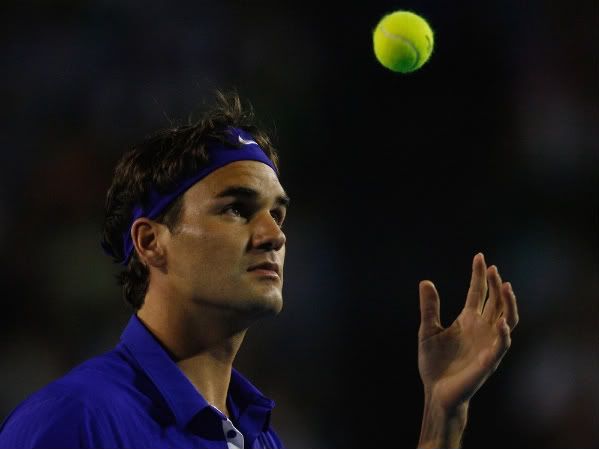 How does he manage to look cute when tossing up the ball?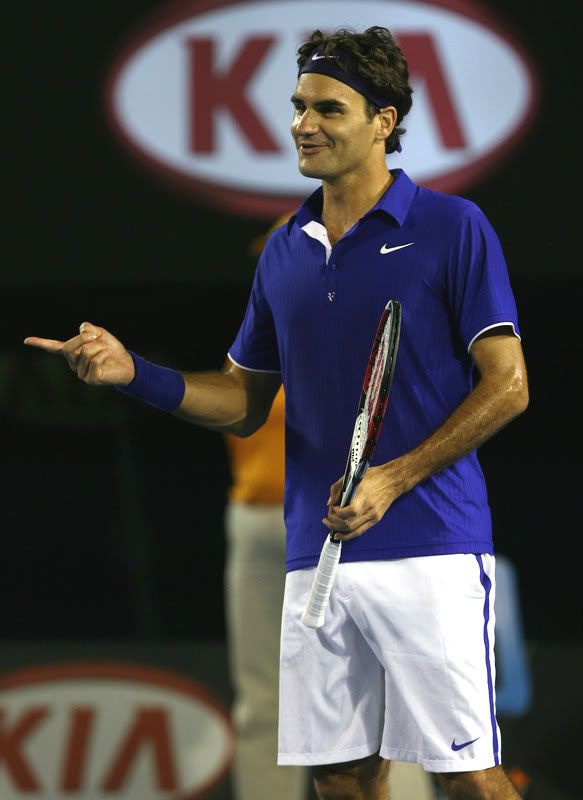 OMG!!!

And the best for last: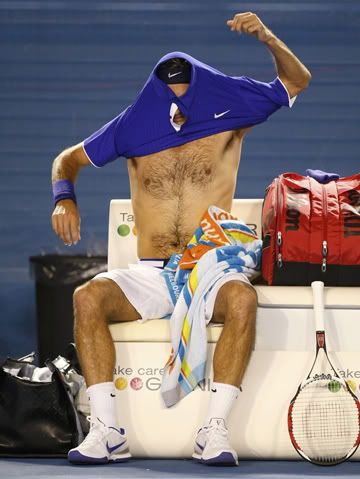 OMG HAHAHAHA WTF HE DOESN'T KNOW HOW TO WEAR HIS SHIRT. Can I volunteer to unbutton all his shirts for him at tournaments?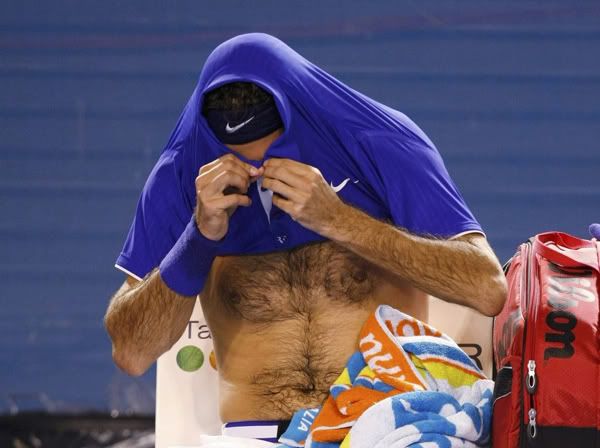 ROGER YOU ARE A GENIUS.
4. Roger and Marat: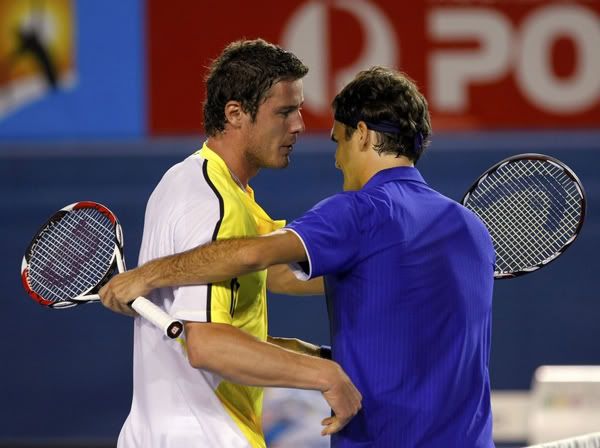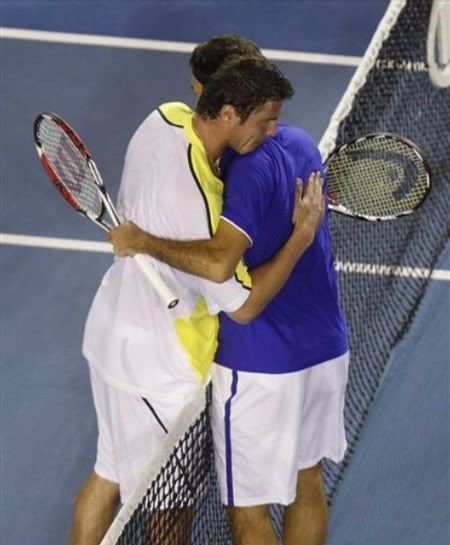 Aww! I hardly see players hug each other at the net. This one was really nice to see.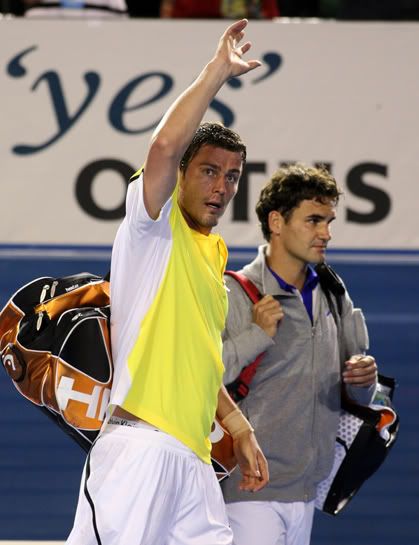 Bye Marat!
*
Okay. Nothing else to say. Damn tired from tennis today. My forehand sucks but I think Justin rescued it so...YAY!
before sunrise // before sunset
---
Previously:
- - Tuesday, Aug. 29, 2017
I'm moving. - Sunday, Jul. 11, 2010
In all honesty - Tuesday, Jul. 06, 2010
What I want for my birthday... - Sunday, Jul. 04, 2010
On Roger's behalf. - Friday, Jul. 02, 2010